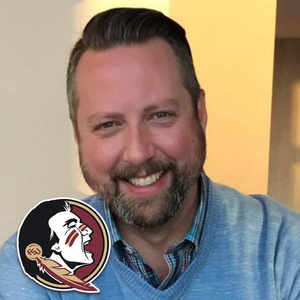 President of the Tallahassee Quarterback Club & Executive of Seminole Boosters.
Tallahassee, Florida, United States
Hugh loves all things FSU and Tallahassee Quarterback Club. He is a major gift fundraiser for Florida State Athletics and serves as the Director of Development and Gift Planning for the Seminole Boosters, Inc. Hugh is also the longest serving President of the Tallahassee Quarterback Club, serving 2012-2016 and 2019 to present. No other president has served more than 2 years. Hugh is the proud husband of Julie, and father to Maegan, Taylor and Tanner. Maegan is currently a FSU softball player. Hugh also is the Chair of the Board of Governors of the University Center Club, a board member of the Network of Entrepreuners and Business Advocates, also a member of the BluePrint 2000 Intergovernmental Agency's Citizen's Advisory Board. In all his activities he is most proud of his involvement with the TQC and having a part of making it a great organization.
| | |
| --- | --- |
| Phone: | 1-850-500-4844 |
| Email: | htomlinson@fsu.edu |
| Street Address: | P.O. Box 1353 |
| Address 2: | |
| City: | Tallahassee |
| State/Province: | Florida |
| Country: | United States |
| Zip/Postal Code: | 32302 |